My specialty is inspirational moments. Honest, authentic people in engaging moments that connects.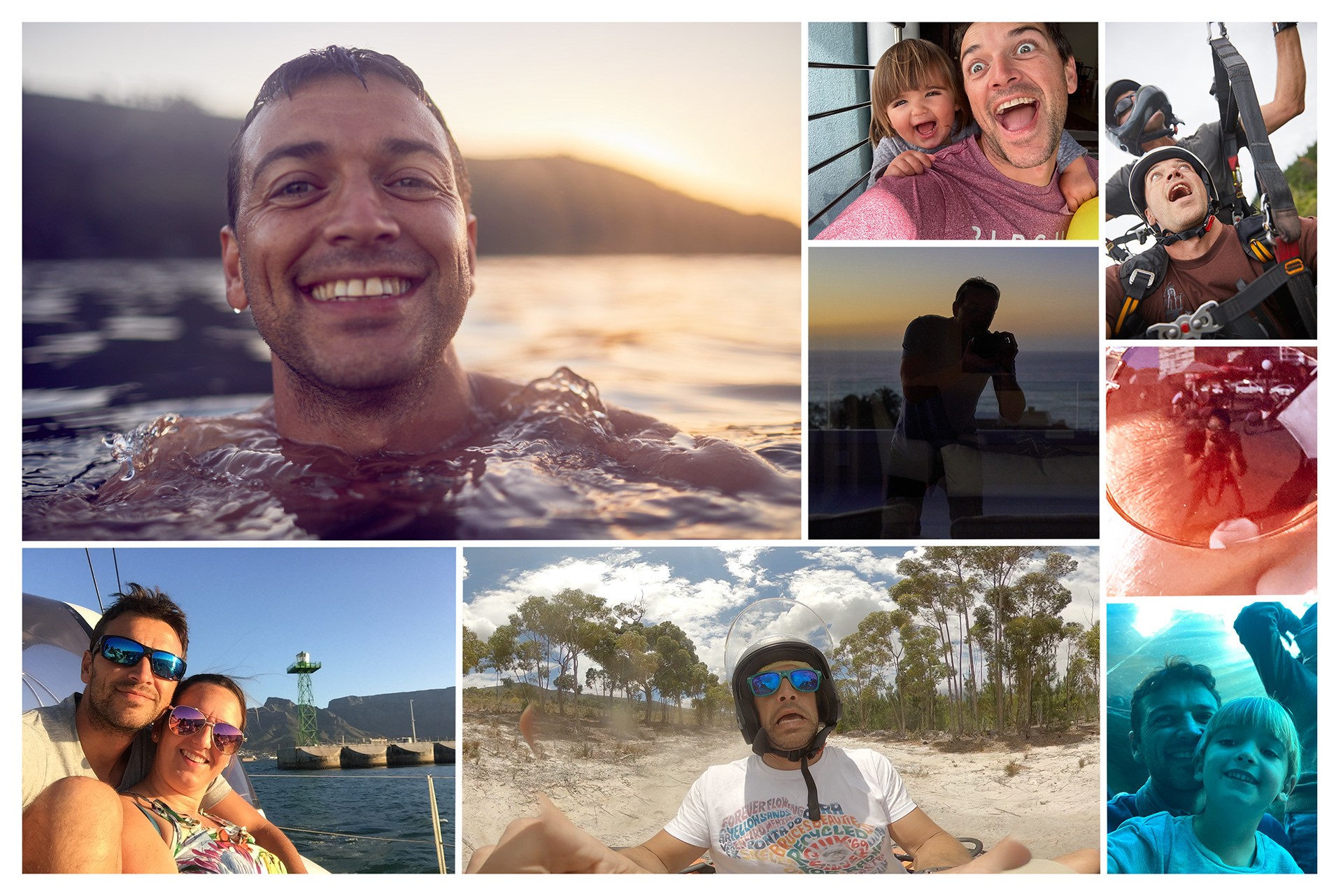 Based in South Africa, as a lifestyle photographer, I am highly dedicated to my craft and passionate about any type of assignment. Be it commercial or editorial productions, I bring an invaluable mix of experience, technical knowledge, motivational play, and directing timed choreography onto the set. In this approach I create a way to always have an element of honesty in any commission. My process of exploration resonates throughout my portfolio, echoing a fondness for a special kind of staged documentary and insights into the human experience. When working with me it soon becomes clear that I engineer an active and positive atmosphere on set... This ability to harness the essence of the "experience", with a natural South African touch, leaves a strong presence all round. I hope to inspire those who view my images to embrace life with open arms, to play more in their every day moments, to incite feelings of joy - because happy people are contagious! On a technical note - Always travel light, connect with your models, understand your client, and have fun!
This extroverted approach to my craft has allowed me to shoot for :

International clients such as - ABC Studios, Fox Star Studios, Caia Images, Bebe Comfort, Mat Hind, Justin Pumfrey, Ray Winson,

Local clients (Selection) -  Flash Photo,   Magents Fashion, Flash Photo, Ratanga Junction, Location gallery, bokeh festival.

Online publications (Selection) -  www.huffingtonpost.com, www.entrepreneur.com, www.washingtonpost.com, www.cnbc.com, www.shortlist.com, www.mensjournal.com, www.msn.com, www.elitedaily.com, www.netwerk24.com, www.verywellhealth.com, www.lonelyplanet.com, www.ctpost.com, www.thebalance.com, www.canadianbusiness.com, www.self.com, www.tvguide.com, www.timesunion.com, www.prevention.com, www.foodiful.com.au, www.thespruce.com, www.kayak.fr, www.thriveglobal.com, , www.southernliving.com, www.flightcentre.co.za, www.outdoorphoto.co.za. Publication Features -  The Call Sheet, Photo Comment Magazine, Nelson Mandela Metropolitan University 
"Trevor has an attention to detail which is unmatched. His knowledge of photography combined with creative mindset provides great results. Flash Photo has commissioned four images from Trevor, and all our clients comment on how remarkable they are"   -  Bruce Anderson, Flash Photo.